Perpetuate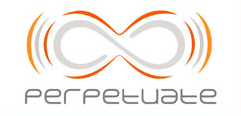 PERPETUATE intends to develop European Guidelines for the evaluation and mitigation of seismic risk to cultural heritage assets, with innovative techniques for the seismic strengthening of historical buildings and the preservation of unmovable artworks.

The project will face the problem both for architectonic assets (historic buildings; macroelements, which are architectonic elements that may be analysed independently from the rest of the building) and artistic assets (frescos, stucco-works, statues, pinnacles, battlements, banisters, balconies …).

Two different scales are considered:

assess­ment of a single cultural heritage asset (hazard analysis; soil foundation and interaction problems; investigations for the building knowledge; seismic analysis; structural health monitoring and strengthening interventions;
assessment at the territorial scale including simplified vulnerability and risk analysis and policy issues for seismic risk mitigation.
The main outcome of the project will be a document providing European Guidelines for safety and conservation measures and the overall methodology.

Website: www.perpetuate.eu